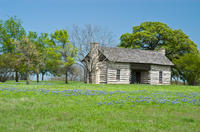 Hill Country Magic Tour
Full day Tours
Price $96.33
The tour begins in Stonewall, Texas where you will visit the LBJ Ranch located on the Pedernales River. Here, you will see the "Texas White House" and hear all the tales of one of Texas favorite sons, Lyndon Baines Johnson, 36th President of the United States, and former First Lady, Lady Bird Johnson. Trace the history of the Johnson family in the area, beginning with the establishment of the ranch in the 1860's. You will also see several displays explaining life in the Hill Country and the cattle business. There's even a chuckwagon and longhorn cattle. The park exhibits two video presentations - one about the Johnson Administration and the other concerning Mrs. Johnson's life and achievements. In addition to museum exhibits, you will see: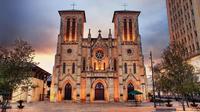 San Antonio: The Grand Historic City Tour
Full day Tours
Price $109.00
Tour includes the confluence of cultures that make San Antonio unique. Includes exciting narrative w/sound effects about historical sites & and significant events.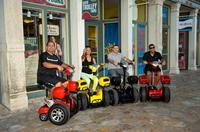 San Antonio Cruiser and Double-Decker Bus Tour
Full day Tours
Price $54.07
See top San Antonio attractions from both a personal cruiser and double-decker bus tour with this sightseeing package. Between the two narrated tours, you'll see the Alamo, the Institute of Texan Cultures, San Fernando Cathedral, La Villita and other popular sights. Take a 1.5-hour narrated tour of San Antonio aboard a two-wheeled personal vehicle called a cruiser that looks like a cross between a bike and a Segway. View San Antonio from the open-air upper deck of a double-decker bus during a 50-minute narrated tour. This convenient package gives you a fun, thorough overview of San Antonio in a short amount of time.